Service for investors
First-class projects – attractive returns – stable cash flows
In developing our projects, we attach great importance to quality in the selection of sites, technology, project partners and in drawing up the contract. This is much appreciated both by municipal utilities and institutional investors with whom we have been working for many years. We design our sales processes in accordance to our claim to be professional, transparent and efficient. In the process, we cultivate an approach characterised by a spirit of partnership. The professional implementation of projects and their cost-effective operation guarantee attractive returns and stable cash flows over the long term for our investors.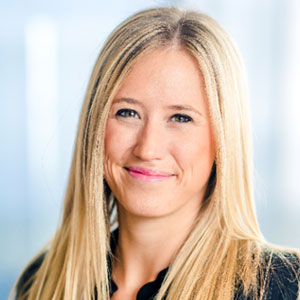 "wpd is one of the leading wind developers in the world and an excellent counterparty to work with. Our relationship is characterized by professionalism, transparency and trust."
Carly Magee
Foresight Group
Partner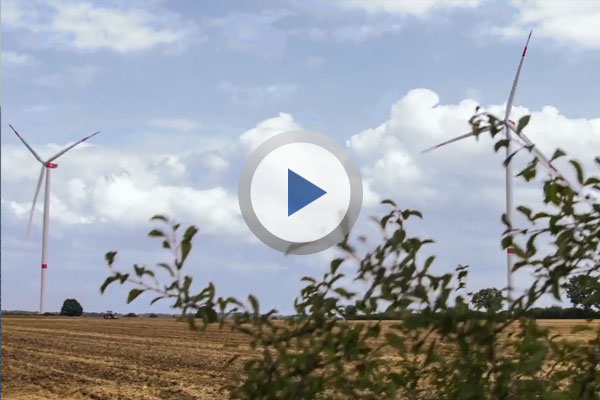 Wind
Wind energy projects are complex feats of planning. wpd supports onshore projects across all phases to ensure that targets are hit and profitability guaranteed.
Wind onshore Germany
Wind onshore international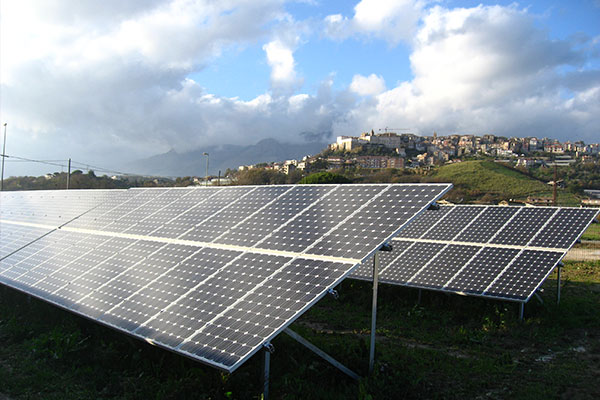 Solar
Solar energy constitutes a further important contribution towards the success of the energy turnaround. wpd is also operating worldwide in this growing market and expanding its portfolio.
Solar
6,110 MW
installed capacity
Project pipeline of
15,775 MW
wind onshore
2,630
wind turbines erected
Project pipeline of
3,235 MW
photovoltaic
Successfully realised projects of wpd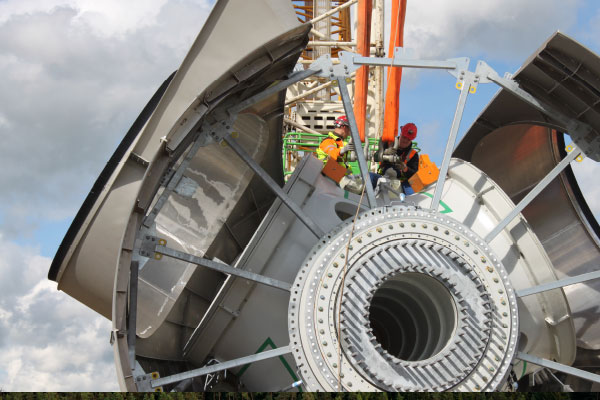 Wind farm Alt Bennebek
Location: Germany / Schleswig-Holstein
Commissioning: 2015 +2017
Type: Enercon E-101
Number of turbines: 8 +3
Rated power: 24.4 + 9.15 MW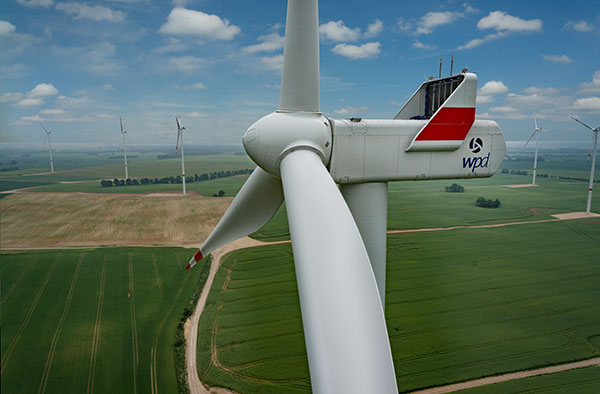 Wind farm Krackow
Location: Germany / Mecklenburg-West Pomerania
Commissioning: 2015
Type: Vestas V-112
Number of turbines: 15
Rated power: 45 MW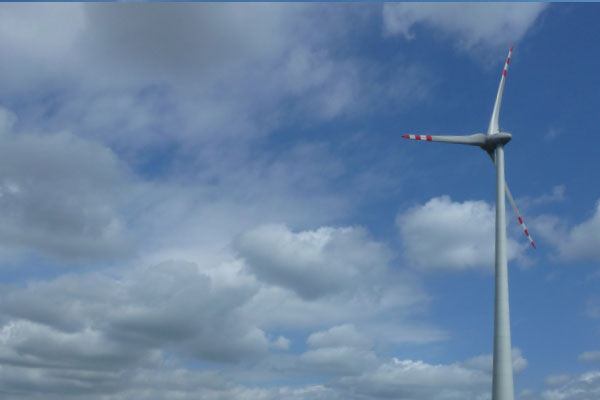 Wind farm Kozmin
Location: Poland
Commissioning: 2014
Type: Enercon E-82 (x2), Enercon E-53 (x1)
Number of turbines: 3
Rated power: 4.8 MW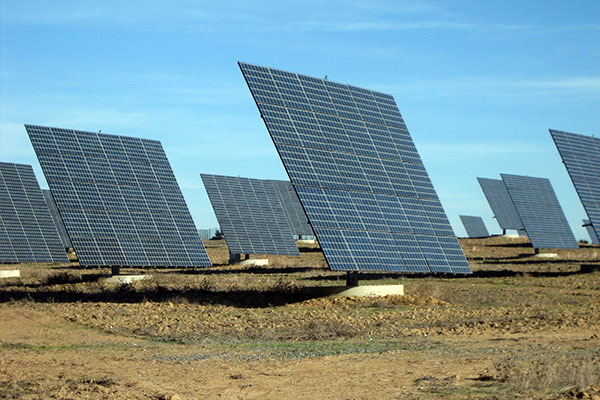 Solar plant PSIA
Location: Portugal
Commissioning: 2007
Type: Freifläche, Kyocera-Module, 2achsige Nachführung
Rated power: 2.15 MW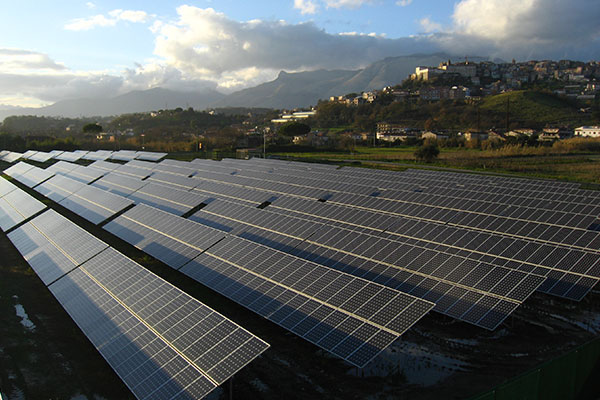 Solar plant Minturno
Location: Italy
Commissioning: 2008
Type: Freifläche, Suntech-Module 170 Wp, starres System
Rated power: 0.912 MW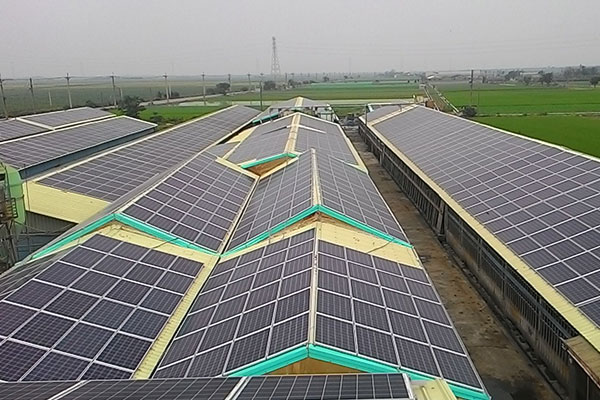 Solar plant YLW
Location: Taiwan
Commissioning: 2016
Type: REC / KACO
Rated power: 3.976 MW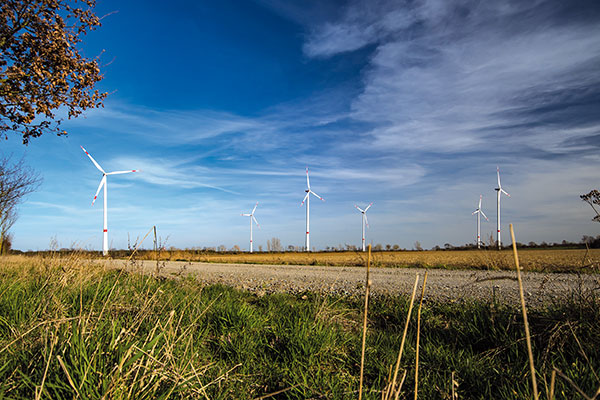 Wind farm Cheinitz-Zethlingen
Location: Germany / Saxony-Anhalt
Commissioning: 2016
Type: GE 2.75
Number of turbines: 6
Rated power: 16.5 MW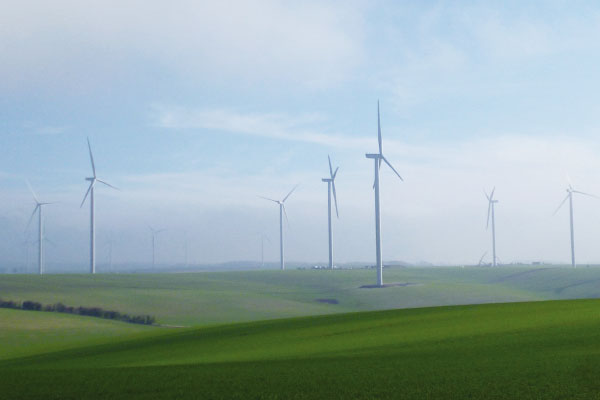 Wind farm Beaumont
Location: France
Commissioning: 2014
Type: Nordex N-90
Number of turbines: 10
Rated power: 25 MW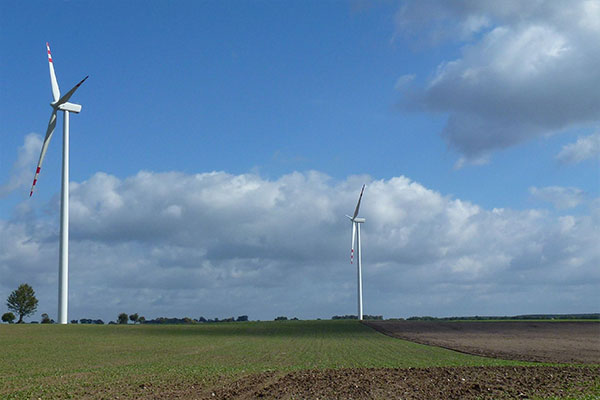 Wind farm Czyzewo
Location: Poland
Commissioning: 2011
Type: Gamesa G-90
Number of turbines: 3
Rated power: 6 MW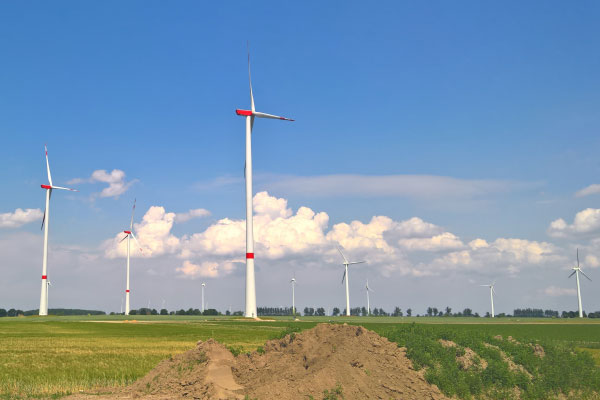 Wind farm Kyritz Rep.
Location: Germany / Brandenburg
Commissioning: 2017
Type: Nordex N-117
Number of turbines: 6
Rated power: 14.4 MW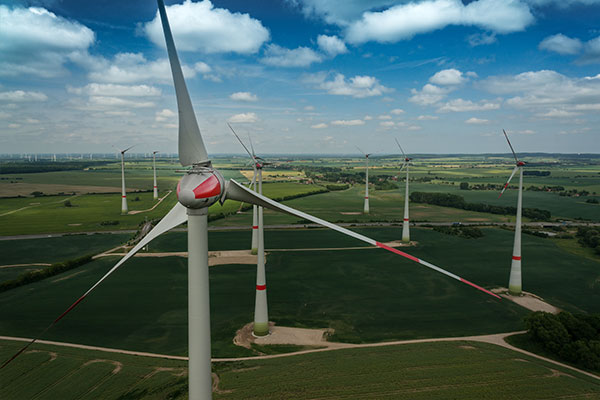 Wind farm Kublank
Location: Germany / Mecklenburg-West Pomerania
Commissioning: 2012-2016
Type: Enercon E-82, Enercon E-101
Number of turbines: 18
Rated power: 43.65 MW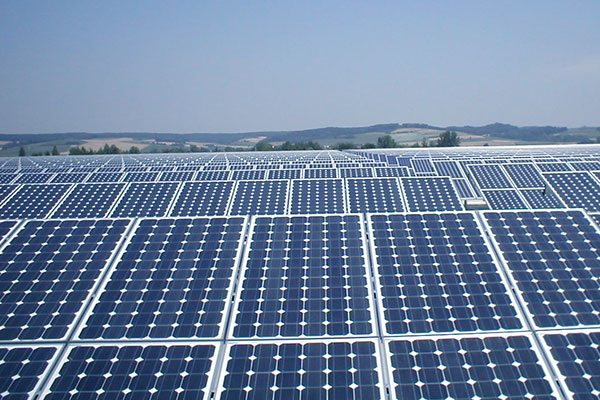 Solar plant Bayern II
Location: Germany / Bavaria
Commissioning: 2004
Type: Dachfläche, Sharp-Module, SMA-Wechselrichter
Rated power: 1.76 MW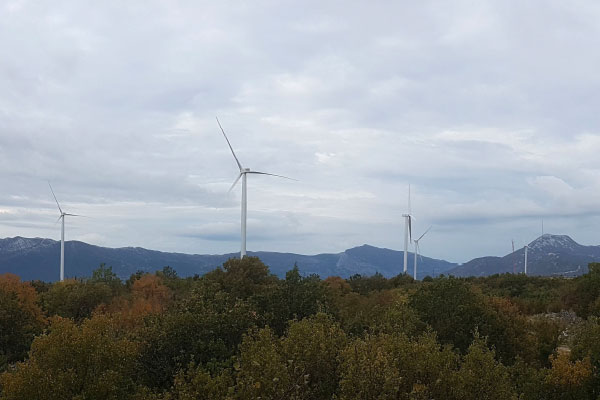 Wind farm Katuni
Location: Croatia
Commissioning: 2016
Type: GE 2.85
Number of turbines: 12
Rated power: 34.2 MW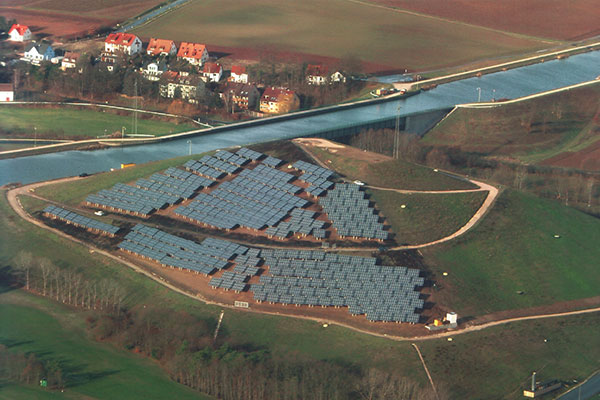 Solar plant Atzenhof
Location: Germany / Bavaria
Commissioning: 2003
Type: Freifläche, Sharp-Module, Siemens-Wechselrichter
Rated power: 1.02 MW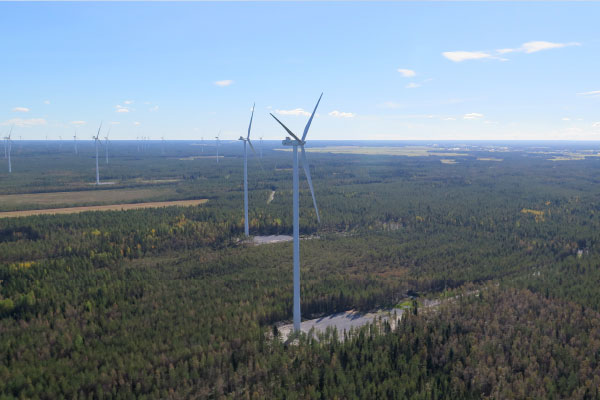 Wind farm Tohkoja
Location: Finland
Commissioning: 2016
Type: Vestas V-117
Number of turbines: 22
Rated power: 72.6 MW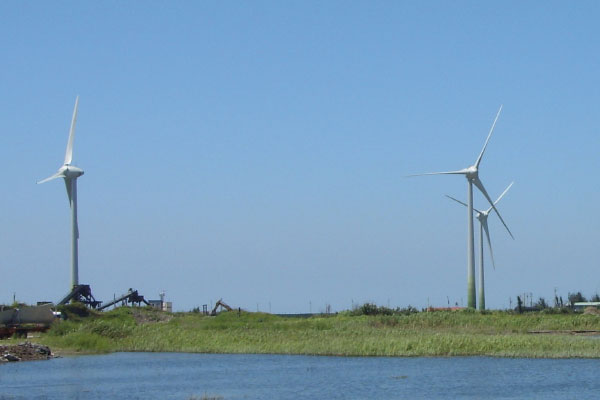 Wind farm Taichung
Location: Taiwan
Commissioning: 2008, 2011
Type: Enercon E-70
Number of turbines: 33
Rated power: 75.9 MW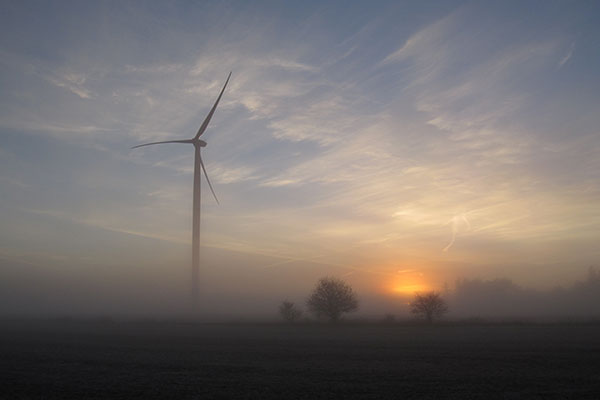 Wind farm Springwood and Whittington
Location: Canada
Commissioning: 2014
Type: Repower MM-92
Number of turbines: 4 and 3
Rated power: 8.2 and 6.15 MW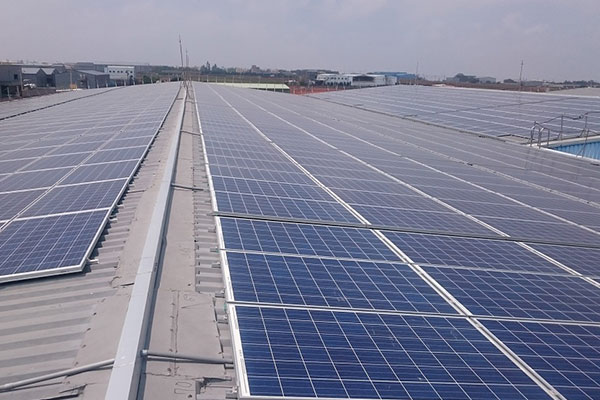 Solar plant TC 1401-I
Location: Taiwan
Commissioning: 2018
Type: REC260PE
Rated power: 0.5 MW