Wind energy in the wood
In spite of being so densely populated, the Federal Republic is one of the most forested countries in the European Union. Around one third of the area is woodland. Central and south German states, in particular, have a forested proportion of around 40 percent. German forests bind no less than 52 million tons of carbon dioxide every year. But the need to cut down trees as a result of erecting wind turbines in the forest does not represent a contradiction in terms.
For the issue of "wind energy in forested areas", it is important to distinguish between woodland and forest.
Organic woodland with a high diversity of species is excluded from the utilisation of wind energy from the outset. The planning and construction of wind turbines in forested regions are restricted to commercial forests with monocultures, i.e. areas of low ecological value. These are designated as "forests" in contrast to woods that have grown naturally. Planning is always based on the strict rules of the German Forest Act and state forestry laws in order to guarantee a productive relationship between wood conservation and the energy industry.
The usage of forested areas is necessary in order to achieve the political objectives of expanding wind energy. Thanks to technical progress and higher towers, the energy of the wind can be profitably utilised above the treetops with modern turbines. Commercial forests offer the advantage that they are already serviced by paths through the forest which can mostly be used for the transport logistics of wind turbines without any significant expansion.
Besides these advantages, the leasing of forest space offers the owner of the forest a further source of income as well as forestry. This makes them less dependent on the price of wood.
In order to intervene as little as possible in the sensitive eco-system of the forest, wpd relies from the outset on liaising very closely with the wood or forest owner:
wpd uses existing routes already developed.
Any expansion required will be based on the existing infrastructure.
Pre-assembly areas are set up outside the forest and disaster areas used, i.e. areas which have been damaged by storms or pest infestation.
Due consideration must be given to forestry management and hunting.
Selected projects in the wood of wpd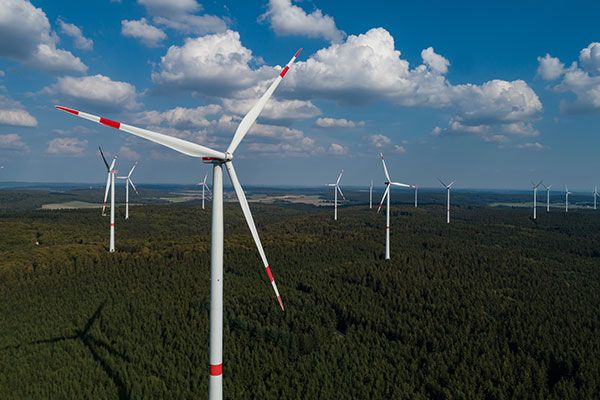 Wind farrm Lauterstein
Location: Germany / Baden-Württemberg
Commissioning: 2016
Type: GE 2.75
Number of turbines: 16
Rated power: 44 MW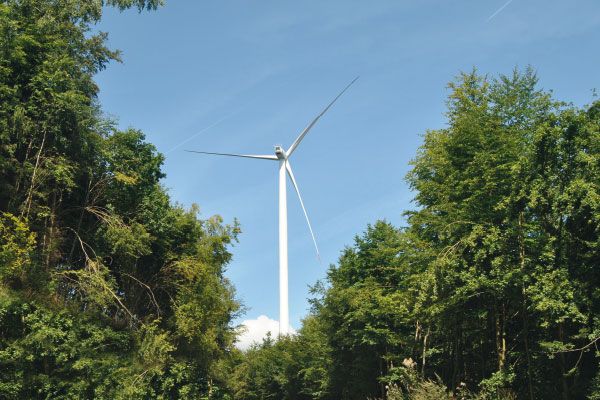 Wind farm Mengeringhausen
Location: Germany / Hesse
Commissioning: 2016
Type: Nordex N-177
Number of turbines: 5
Rated power: 12 MW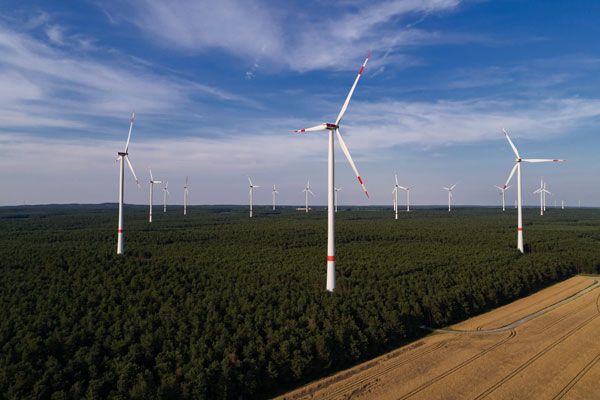 Wind farm Wahlsdorf
Location: Germany / Brandenburg
Commissioning: 2015
Type: GE 2,5-100
Number of turbines: 3
Rated power: 7.5 MW
Virtual tour wind farm Lauterstein
To discover the wind farm, drag the cursor on the screen.